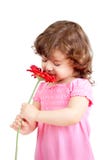 What is this concept of self-worth?

It is quite a silly thing, actually, yet you give it all importance.

Does a flower worry about its worth?

Does a weed?

Does a mountain worry about its worth?

Does a tiny pebble?

Does a lion or a kitten?

Then why do you?

"Because humans can reason," you reason.

What is it that sets humans apart from all other creations?

Self-awareness, ego, reasoning ability … and the concept that one is more worthy than another.
Perhaps the flowers have much to teach you, as do the mountains and the mountain lions.

Look at the beauty around you in all things, including yourself.

If you cannot see the beauty, then you are allowing humanity and its delusions born of ignorance of who and what you are to delude you.

Wake up, please, and smell the flowers.